Matte Makeup Tendencies
Matte Makeup Tendencies you can get for as low as $1
Are you a "Matte Makeup Lover"? Because we are too! This makeup tendency has become very popular over the years, and apparently, it won´t go anywhere in the short term. We keep seeing big stars walking the red carpet wearing seamless velvety-matte finish, monochrome matte, among other makeup matte styles. We strongly believe the matte makeup finish is here to stay, so we´ll show you some of the options you can wear to achieve the desired look at the most affordable prices online.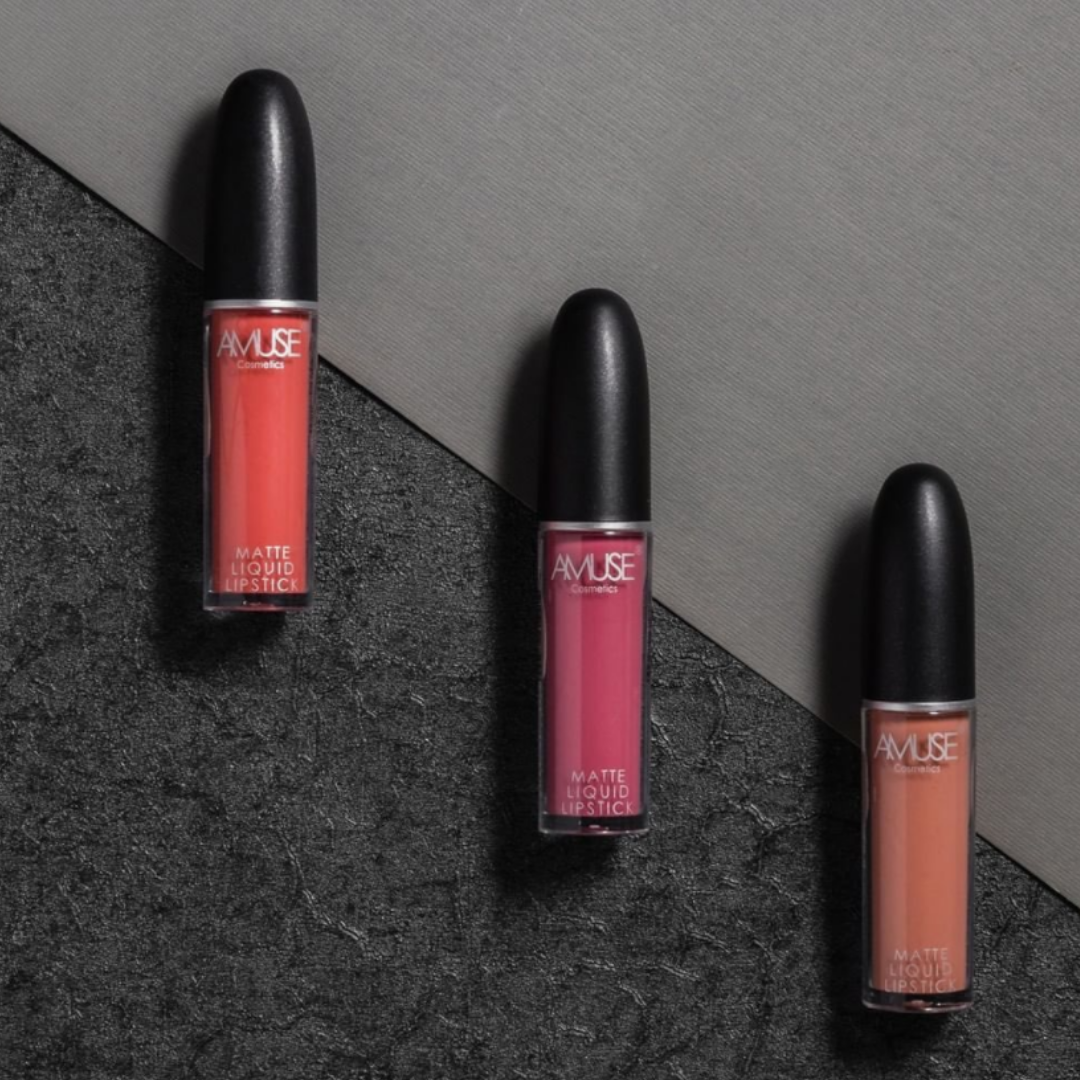 Matte Lipstick
One of the advantages of matte lipsticks is that due to their strong pigments, only one layer is enough to get a full coverage look. Some people say they feel somehow uncomfortable with the dry feeling on the lips when using a matte lipstick so, if you want to add a little moisture, you can use a lip balm or primer before applying your matte lipstick and this will do the job, we also recommend you to exfoliate your lips at least once a week for better moisturizing results. You will love the Precious Stone Matte Long Lasting Lipgloss by Amuse or if you look for more vivid eye-catching colors, try these Matte Liquid Lipsticks also by Amuse.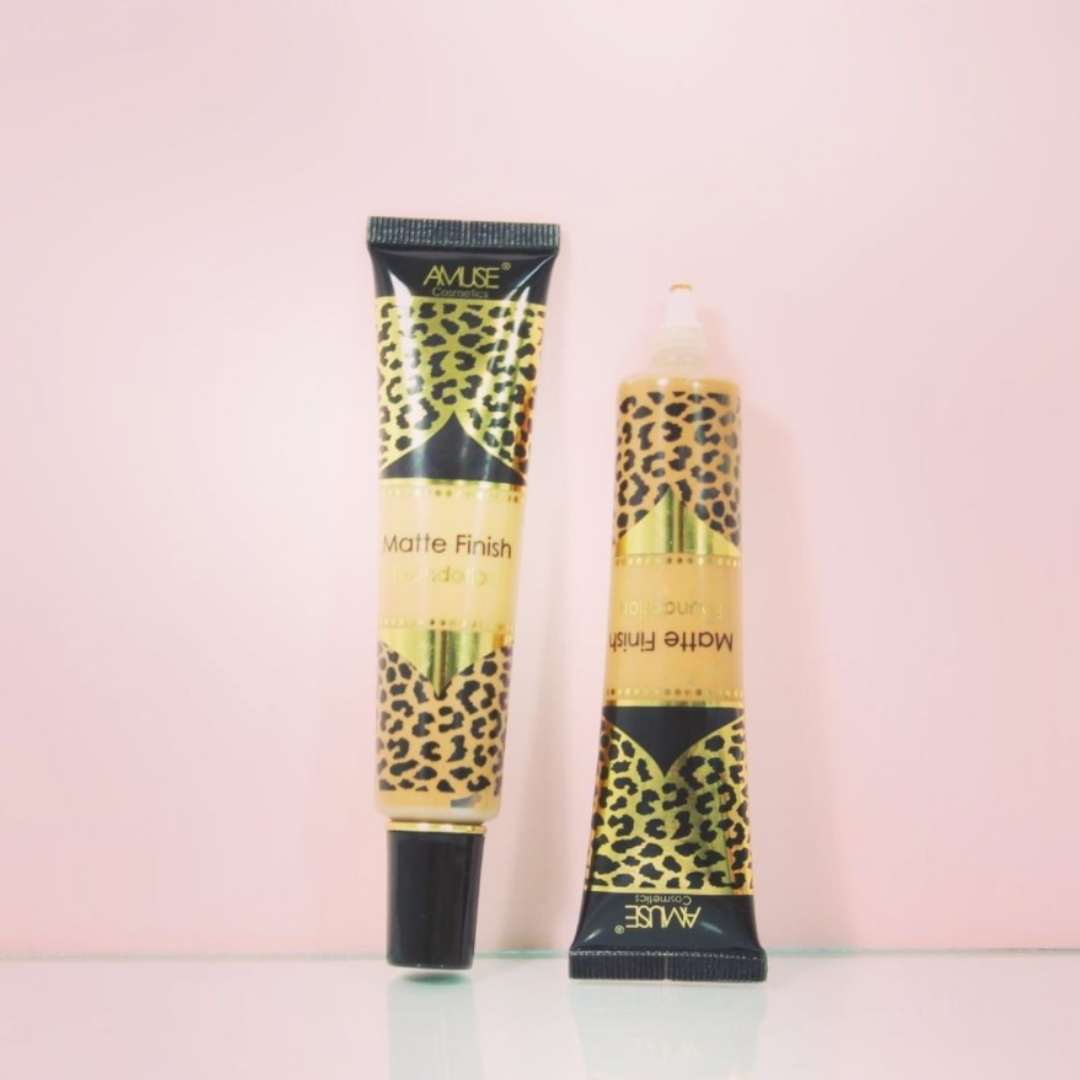 Matte Foundation
The main feature about matte-foundation is that they don´t contain oils, this way the final look is polished and more sophisticated, matte foundation can give you the appearance of an air-brush finish, because it does not reflect the light. Remember your skin-care routine is mandatory regardless of your choice of foundation, but speaking about the matte foundation, don´t skip the moisturizer step before applying it. Check out Amuse´s Matte Finish Foundation with a wide variety of colors that will match your skin tone. Seal your look with a Long Lasting Matte Press Powder and you are ready to go!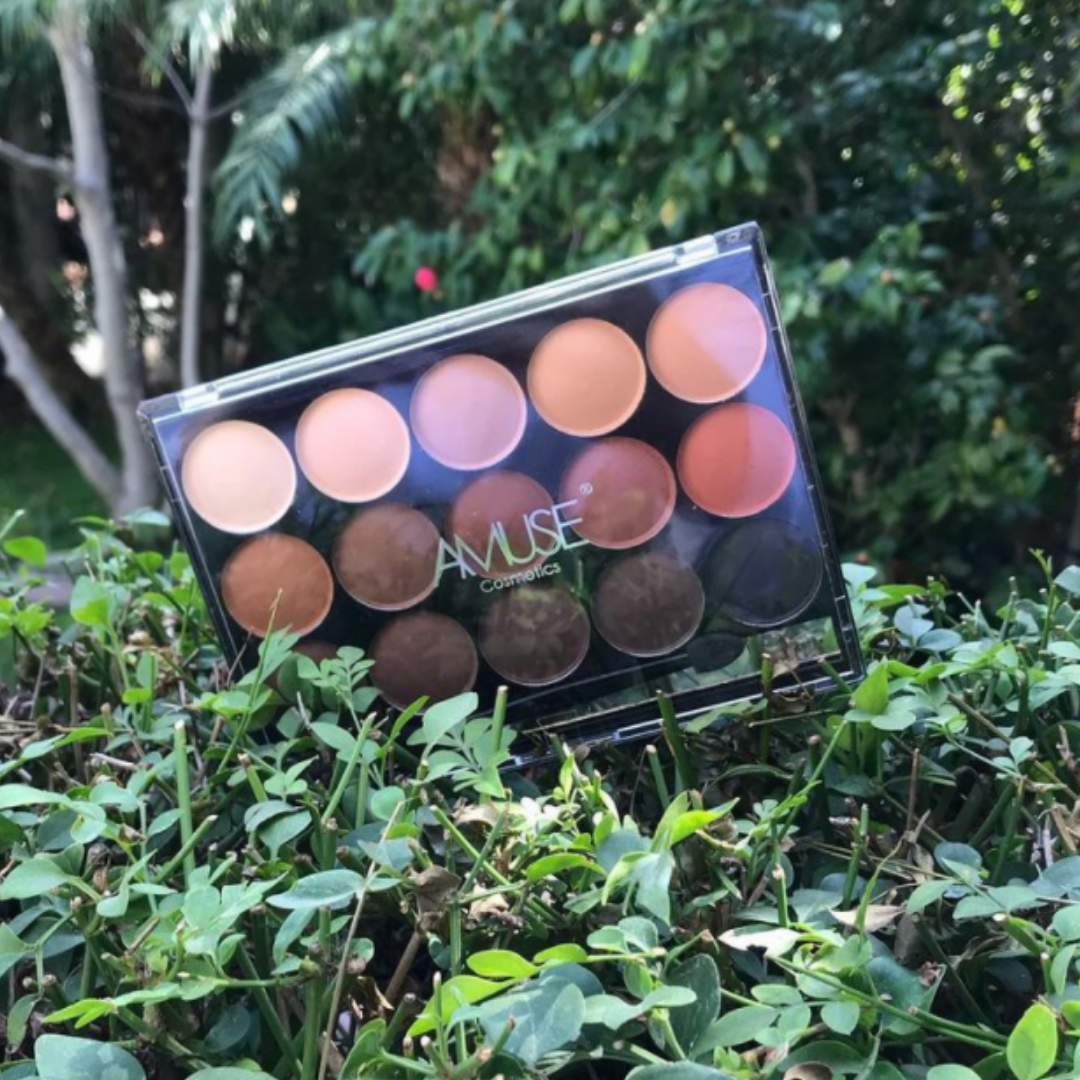 Matte Eyeshadow
Matte colors are flattering for any skin tone and it is also the favorite for mature skins, almost every makeup artist will recommend wearing matte for sure. Remember shimmers and bright tend to accentuate wrinkles and lines, so we want to take attention away from them, right? Before applying your matte eyeshadow, use primer and of course, moisturize all your skin previously, it might sound repetitive but we just want to stress how important it is. When choosing the right color, in fact, a natural matte eyeshadow pallet is a must that every makeup lover should have, like Amuse´s beautiful 15 Color Eyeshadow Kit in neutral tones that will fit all.